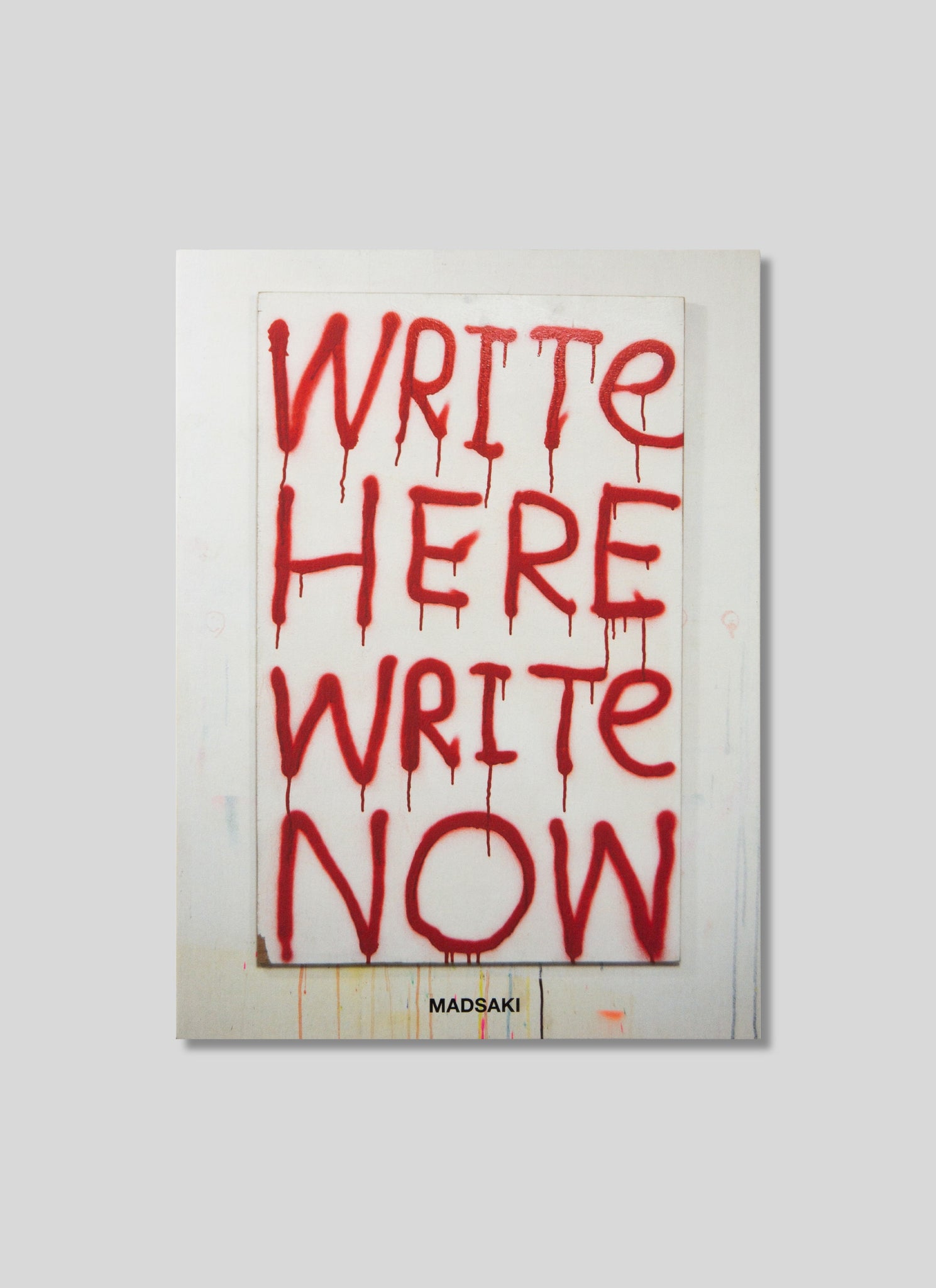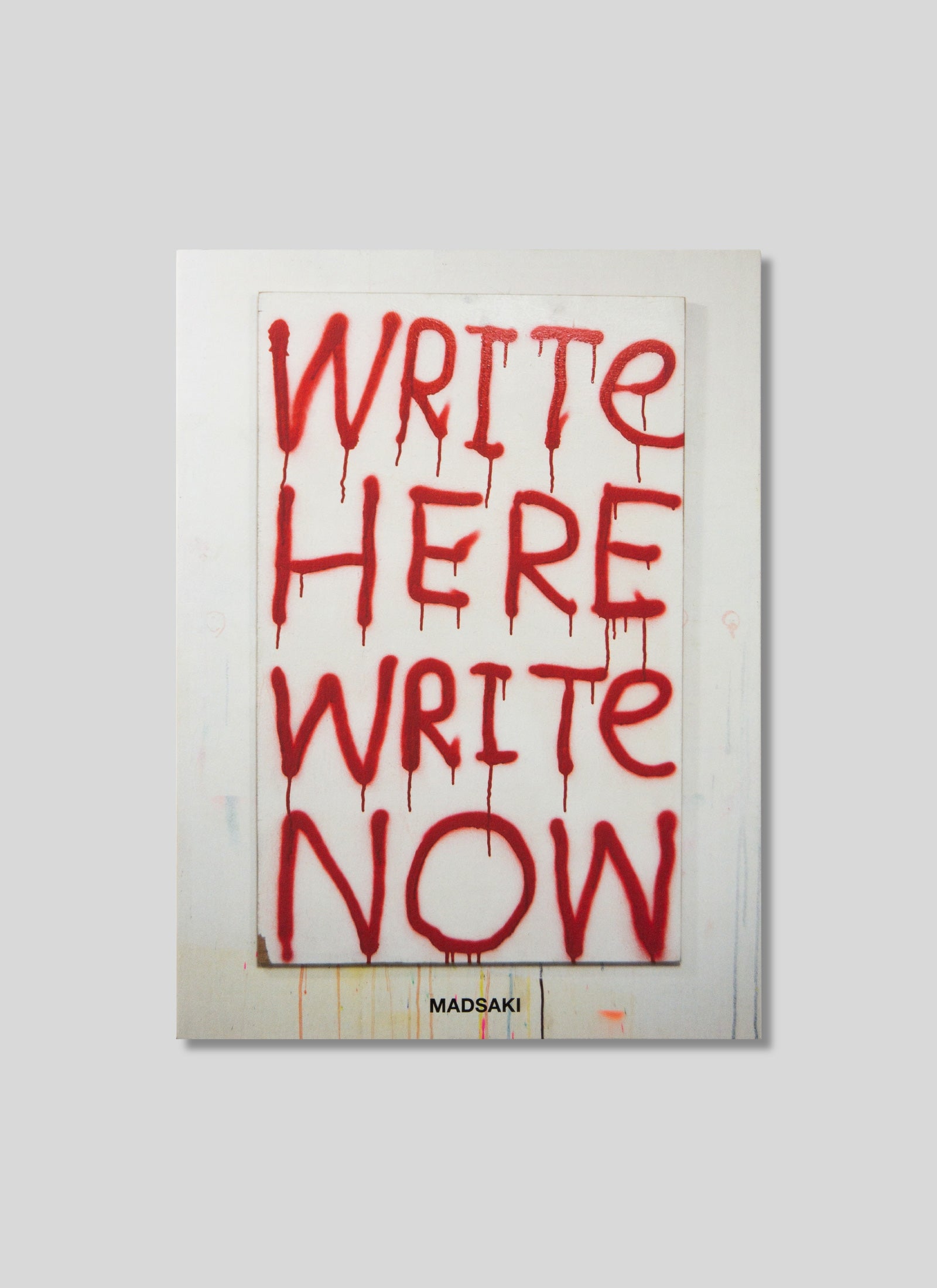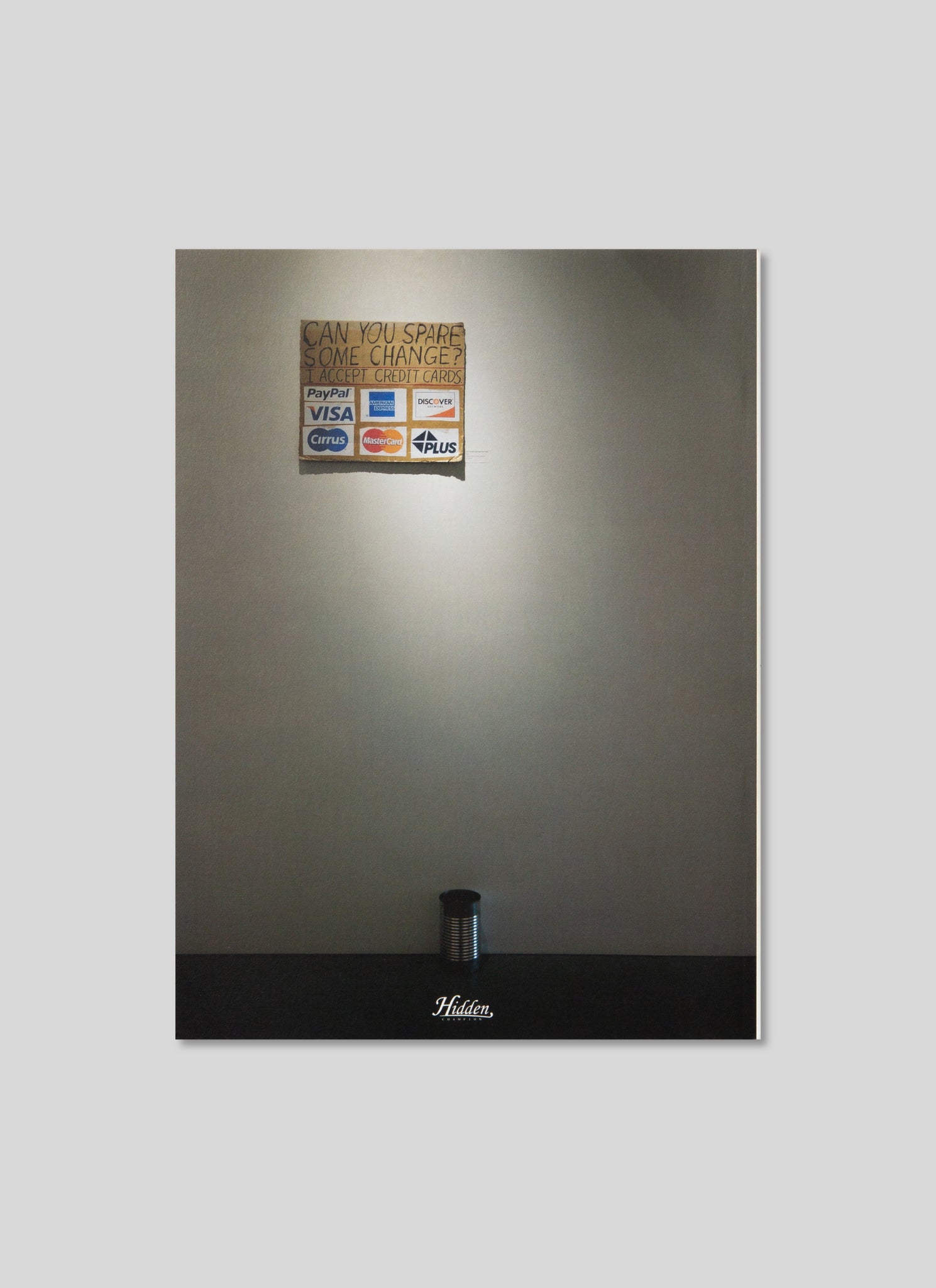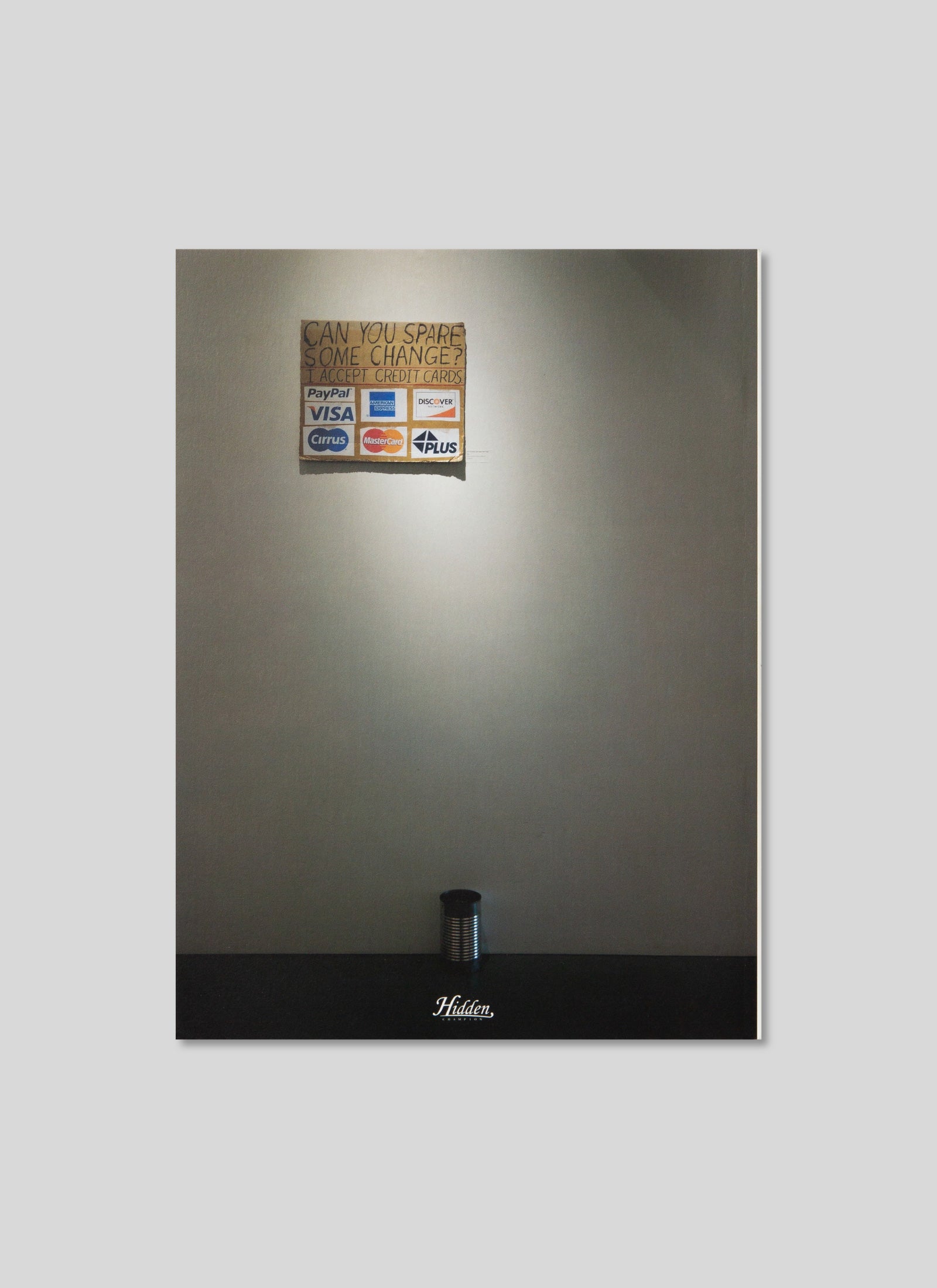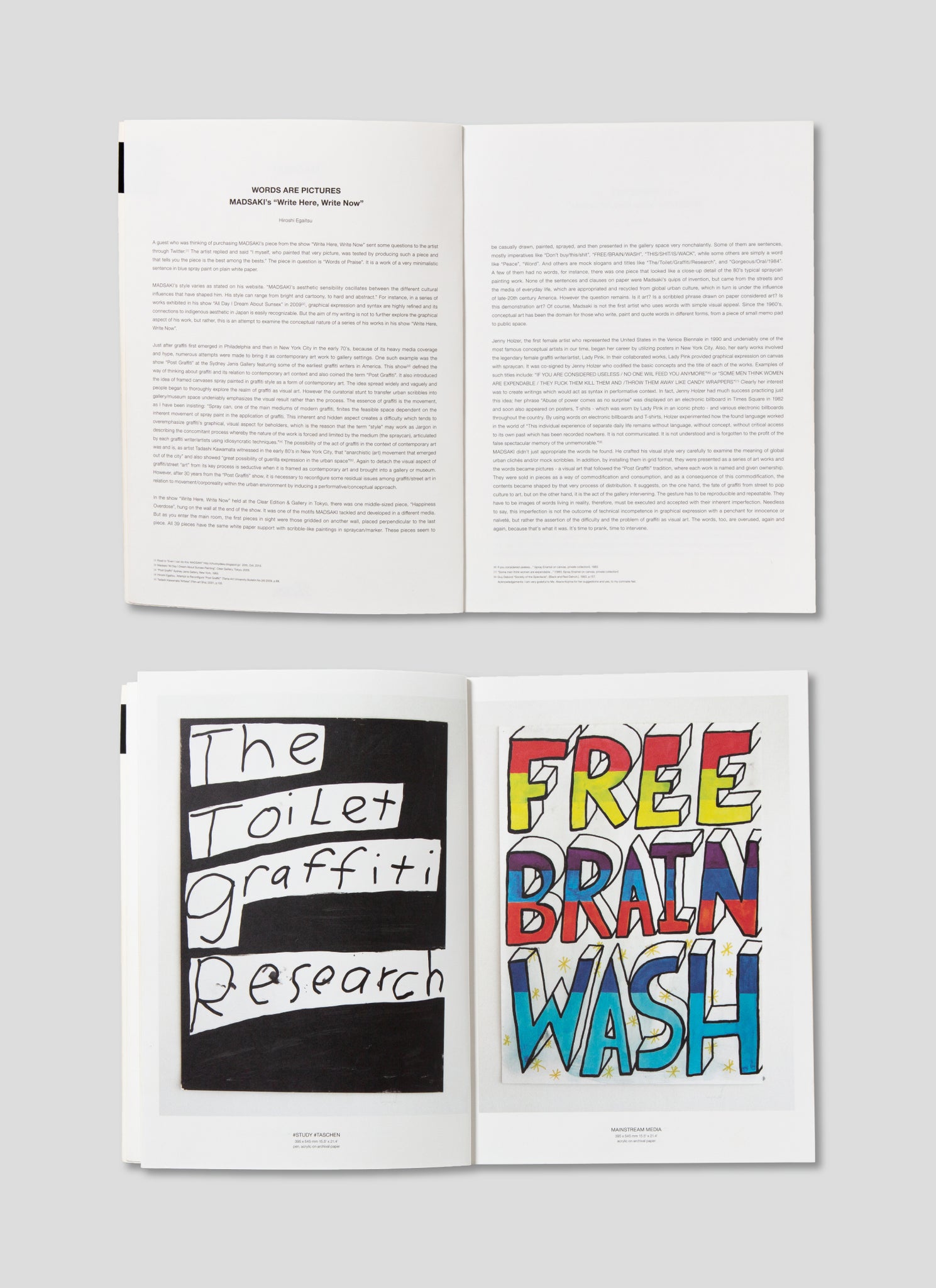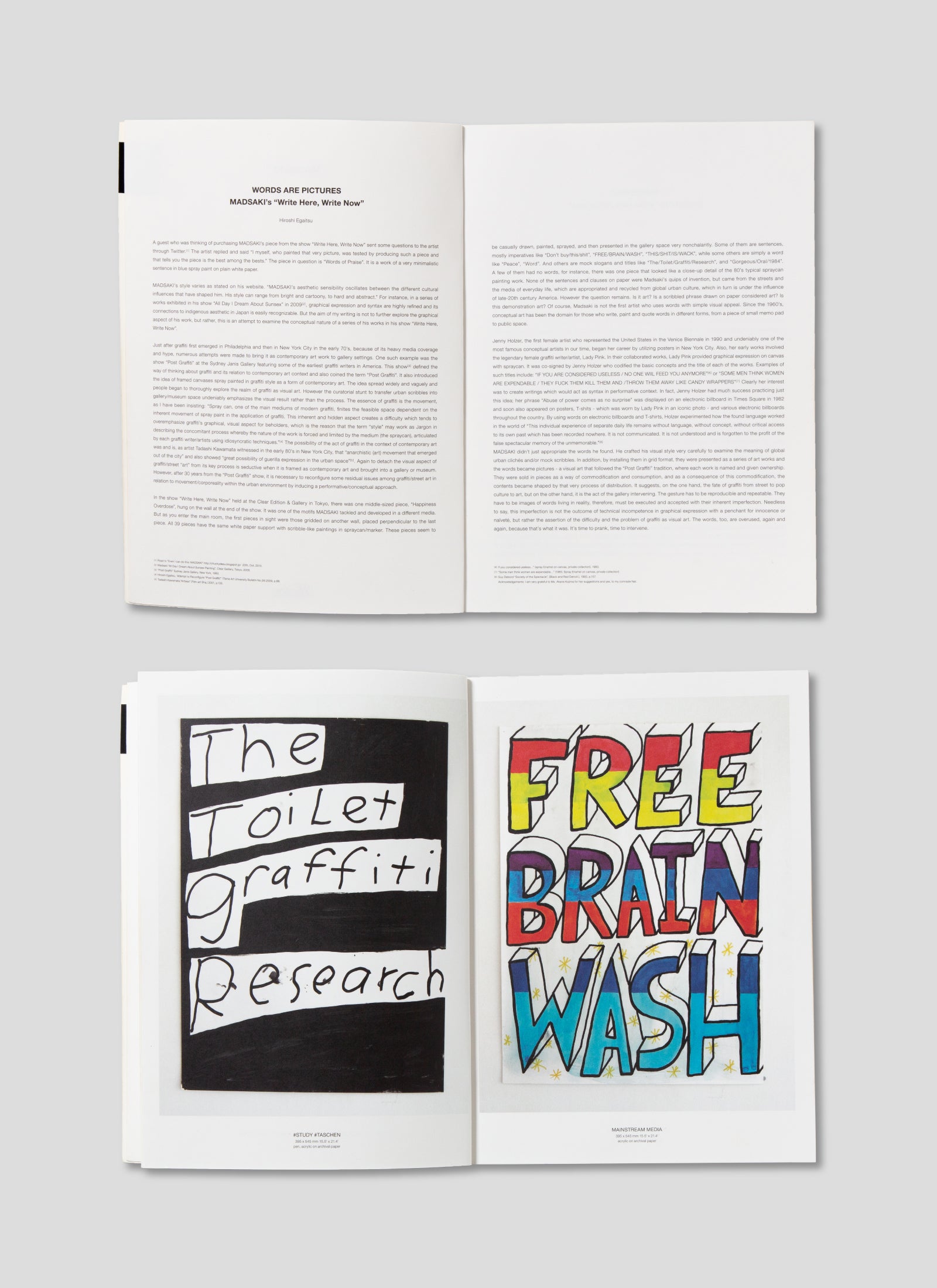 This WRITE HERE, WRITE NOW is a collection of the works exhibited at MADSAKI's solo exhibition "WRITE HERE, WRITE NOW" at CLEAR EDITION & GALLERY in Roppongi from July 19th to August 10th, 2013. All the exhibited works such as works using words skillfully, straight and ironic message and Smile Mark's work Happiness Overdose which can be said to be the icon of the current MADSAKI are posted.の作品を掲載しています。

And for this WRITE HERE, WRITE NOW, Hiroshi Ekaitsu, who has been writing a lot in the art music field, sent a tribute to MADSAKI that he was the best in the solo exhibition in 2013, and he took the initiative to write the preface himself. I amり出てくれています。


WRITE HERE, WRITE NOW
Artist: MADSAKI
Size: W182 x H247mm
Page: 64pages
Introduction: Hiroshi Egaitsu
Limited Edition: 500
13th Nov, 2013
Publisher: HIDDEN CHAMPION INC.